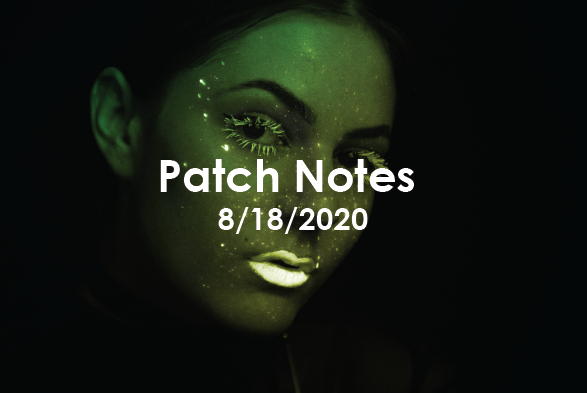 AOS is now integrated into the platform.
What does AOS actually stand for? Well, right now we use it to describe the "ARCQ Oracle System" and as of right now it has been integrated into the ARCQ platform. The current model is our "poetry" model with more on the way.
Once you are logged in to your account you can navigate to the Oracle window and now prompt it to respond based off your queries. It will deduct 100 ARCQ tokens for each query. If you remember from last weeks update, this is just the beginning. We have multiple genres in the works to give our users the ability to interact with the ARCQ Engine in ways we've only ever dreamed of. You now have the same power to create realistic works of written art like the Engine has been doing on Instagram.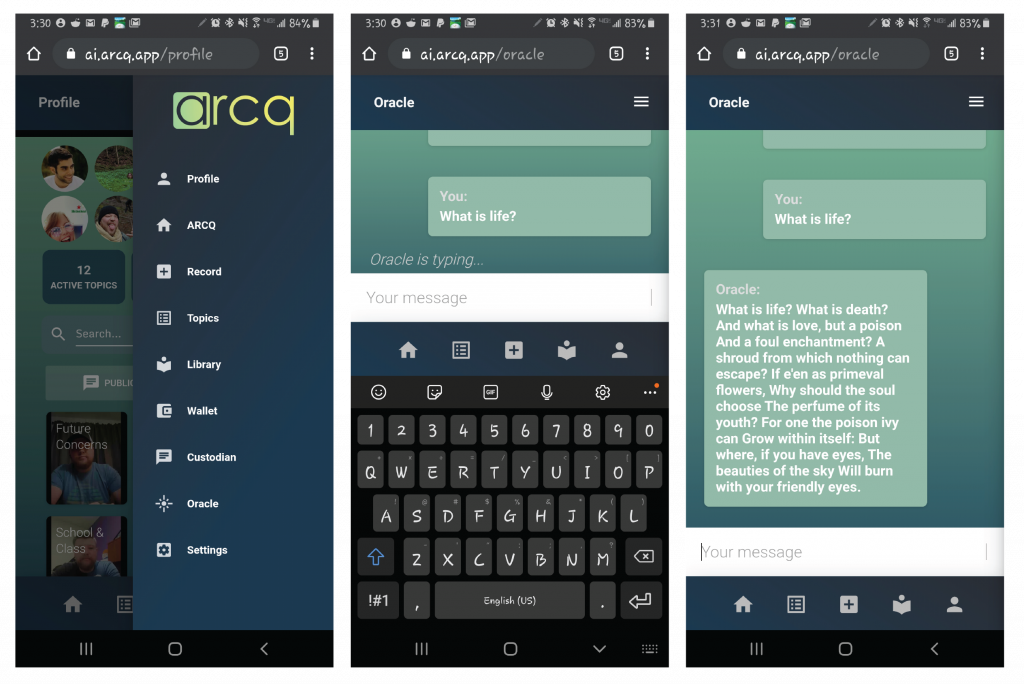 We have a few refinements to make to the chat itself like a scroll to bottom function when a card posts. We are also working on having a notification window pop up that says, "You are out of ARCQ Tokens for querying the AOS Model" and give users the option to earn more at that time.
Other Updates:
Wallet token counter is accurately displaying 1 ARCQ = $0.01
Oracle Nav UI Added.
Minor UI Edits for mobile on search input fields and for profile images.
Things we are tracking:
Black screen when trying to record videos for post on Samsung devices. (We think this may have to do with permissions and are looking into it.)
AOS models AI Platform
Desktop mode CSS
Custodian mirror for user cores.
Back button for cached app.
Add to home screen npm package react
Category Headers & Topic Detail headers
On /topic-detail pass the category and topic through the state to the record page when your click "record a response" button
Selectable Gradient Overlay on Profile
Gutter fill on right side, app wide fixed.
Slideshow on login for application
User Profiles need to show Bio
Remove ability to follow self on own profile
Issue when first time login occurs that says user already has an account since Aug 2019.
Profile Picture issues when replacing photos in a short amount of time, new photo doesn't reload.
Remove Autofill function when speaking with the Curator
People have profile pictures uploaded to their profiles but they are not registering in their follower orbs
Where are we now?
The foundation has been built but we are still few months away from a completed product. As of right now we're raising capital to get to a marketable product based off the ARCQ Engine and that is going smooth. GTM's are being created for our multiple verticals and we will be ready when the time for launch comes.
As of right now we are planning on launch towards the 2nd month of 2020 so stay tuned!