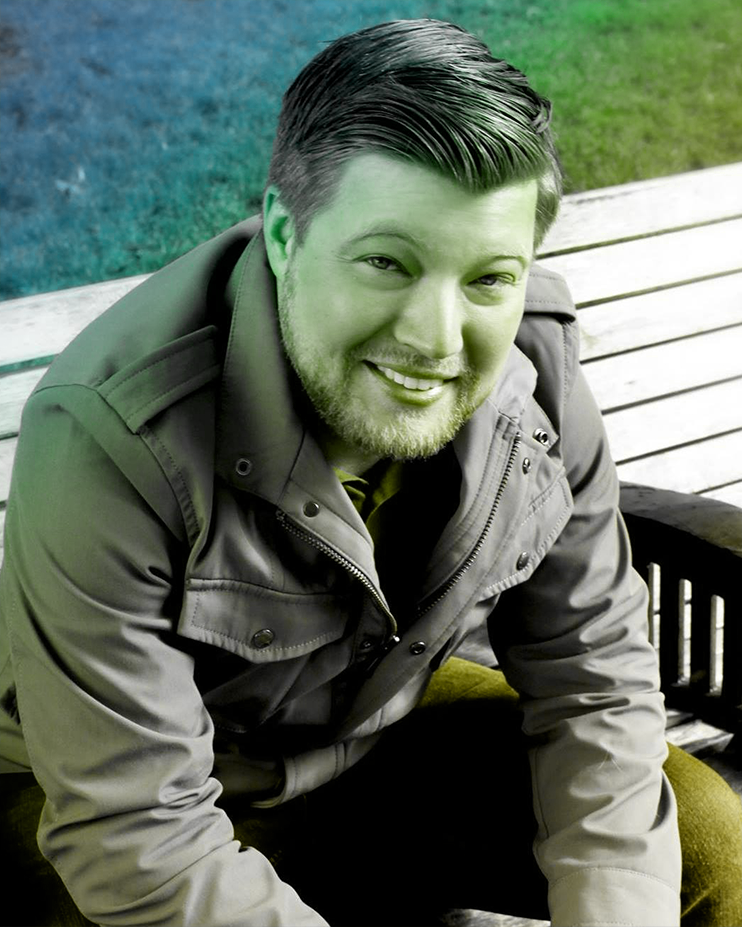 Dear Friends,
The past 18 months have been filled with some of the greatest trials of my life. I felt the heartache of losing someone very dear to me, and that loss only stressed the importance of the path I am now on. Then there was a great deal of anxiety and apprehension about the risks of tackling something that has never been done before. Many people think this idea is impossible. My experiences however have provided insight in terms of how to best mitigate that as we move forward. Right now, I can't stress how grateful I am for my friends and family who provided support and guidance to focus on the goal I set for myself.
The goal: using the time I have to bring us closer to bridging the gap between death and immortality.
The Start
Today truly marks the beginning of something magical and fantastic. Today is the birthday of ARCQ. ARCQ is a living archive of real-life memories that gives everyone the ability to interact with loved ones digitally after death. 100% user-owned data, powered by Blockchain, and built with some of the most advanced frameworks in computer science. We host both public and private information for users wanting to leave behind a legacy. It is one of the most secure platforms ever created. The data will be decentralized and distributed. Hackers and other intruders would need to turn off the entire network.
From the start of this undertaking, none of us wanted to run any advertising whatsoever on this platform. It seemed obtrusive and inappropriate, given the sensitive information that makes up the human soul. We will commit to never selling or giving out any users personal, hard earned data. The current social media paradigm could learn a thing or two about this. It's time for a better, more meaningful and ethical approach to how we spend our time in the digital landscape.
The credit, however, is not solely mine. The team behind ARCQ spans the globe and hosts some of the brightest men & women I have ever had the opportunity to know. We realize we're more like David than Goliath in this arena. The juggernauts of the tech world each leading their own bold charge towards the future hasn't stopped us. Everyone on this project could be called crazy, considering what we're trying to accomplish. It was, and always has been, passion for the unknown that fuels us against all odds.
The Future
While today marks the Open Beta launch of ARCQ, we still have a long way to go. Over the next few months I stand by a commitment to hear the voices of input, whether critical or constructive, and to deliver what I view as a basic human right – access to the stories and people that have shaped us into who we are now.
As we venture out into the stars in the coming decade, we can bring our history and our legacy with us. We imagine a future where the immense knowledge and advice from our ancestors, and relatives can all be accessed in the blink of an eye. Students and teachers will be able to speak with historical figures long since passed. Poets and Artists can be asked what truly inspired their masterpieces. Entire worlds could potentially be fully populated by our recorded, digital souls. It sounds insane, even to me as I write this, but "insanity" often begets innovation.
I invite you all to come on this journey with us and be a part of our future. You can start recording your video memories and giving the ARCQ engine data it will need to build out your ARCQ Cores, which we are expecting to begin deploying in 3 months. Start talking with the ARCQ Curator right away. The more it learns, the more accurate the engine grows.
Moving Forward
As of today we will be monitoring our contact message for input and within the next 2 weeks, a Slack channel will be rolled out to communicate directly with our early adopters. Your feedback will be listened to and help us finalize the ARCQ Engine.
On July 21st, 2020 Weekly updates will start to roll out over the News Section on www.arcq.app. Thursdays will be designated as our patch days every week to maintain consistency for our users.
While the amount of people I can be grateful for making this reality possible, Gibby, we wouldn't be here without you man, Thank you.
The future is what you make it!
– Chris Baldwin, Co-Founder